Asheville Restaurant Week
January 17, 2023 until January 23, 2023
Asheville Restaurant Week celebrates Asheville's great food scene with participating restaurants serving up menu specials.
Tastee Diner will be offering these two exciting specials
Breakfast Special - Pancake Sandwich + Side $10 (PS This is available all day, each day during Restaurant Week).
Fried Chicken, Hashbrown, Egg plus Hickory Syrup folded in a Flapjack (or pancake depending on where you're from).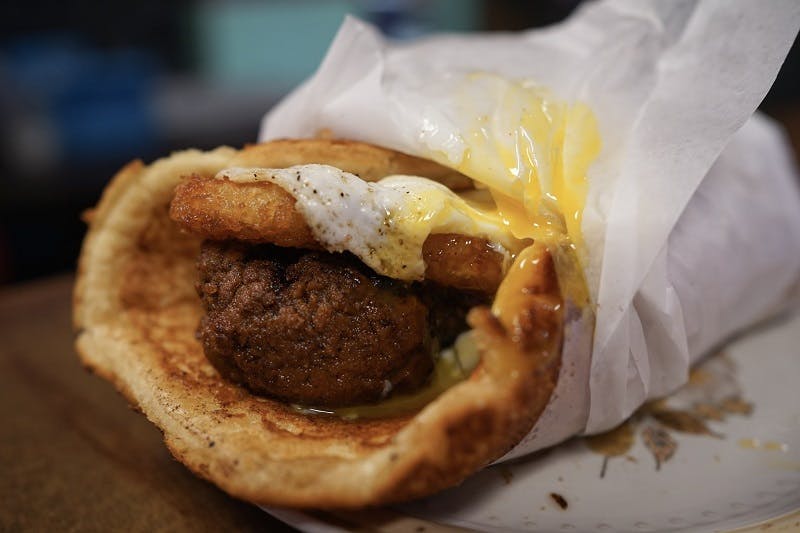 Lunch Special - Sandwich, chips , cup of soup - $15
Fried Chicken Salad Sandwich + Red Curry Tomato Soup + Old Bay Chips